TIME IS RUNNING OUT - COURSE GONE SOON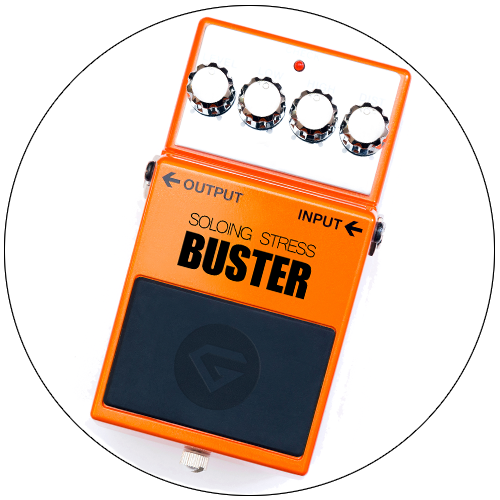 WHAT HAPPENS WHEN YOU PRESS THE PEDAL AND START YOUR SOLO?
Do you get anxious and insecure and hope for the best?
It absolutely doesn't have to be that way. You can learn to feel 1000% confident that you can get the soloing job done even though you haven't prepared, haven't practiced anything and don't know the chords you are playing over! The challenge is not that it is too hard. It's that you don't have a way of practicing it that really works.
Are you always a little dissatisfied with you solo once it's over?
How about turning that completely around so when you finish your solo you are constantly surprised how good it was? It does no take talent nor special inborn gifts or abilities - All it takes is a commitment from you and the right training method.
Watch the video below and learn how you can make all your soloing challenges disappear like they never existed...

WHAT OTHER STUDENTS WROTE ABOUT CLAUS' SOLOING LESSONS
"I struggled for years without really improving but with your advice I finally start making real progress about six months ago. Now my solos are flying of the fretboard and I enjoy it so much!"
Kevin De Smet, USA
"I had no idea that there was simple process to playing great solos. I have bought tons of guitar course but never heard anyone talk about the process of practicing soloing like you do. Thanks."
Bill Garret, USA
"Your advice litterally changed my soloing almost overnight Claus. I was doing it all wrong I see that now. But I would have never SEEN THE LIGHT without your videos. I owe you a beer for sure."
Joshua McGrath, USA
"I was so incredibly sceptical but even thought you promise outrageous things you seem so likeable and trustworthy at the same time! So I had to go through with it and I am sooo glad I did. What a difference!"
Steve Collins, UK
"..this is nothing short of genius Claus. I don't mean to be disrespectful but I am happy you struggled so much with this that you decided to create a course this effective. So much improvement so fast!"
John Wenk, USA
"I didn't think I would become this much better from only practicing half an hour a day. After doing the exercises you gave me for a couple of weeks it's like I look at soloing in a different way entirely."
Bevan Edwards, USA
""..fact is I am still only using the first position blues scale but it sounds so different I almost can't believe it. I have gotten much positive feedback on my playing lately and it's because of you!""
Kim Becker, Germany
""You can do it bla bla if you just do this bla bla. That's what I heard when I watched your videos. I wasn't listening but I schould have. After I started using your method my sololing has changed completely.""
Sean Mac Neill, USA
ONCE IN A LIFETIME OFFER - SAVE 75% OR $450
---
- NO FAKE INFLATED AFTER PRICE, THIS IS REAL -
---
8 Week Exercise System
35 Video Training Sessions
80 Watch & Practice Exercise Videos
50 Training Jam Tracks
45 Page Training Manual
24 Coaching System Videos
30 DAY RESULTS GUARANTEED
---
$599 VALUE - YOU SAVE $450
---

Are You Stuck In A Soloing Rut - Bored With What You Play?
A SYSTEM OF GUIDED EXERCISES THAT WILL MAKE ANYONE A MASTER
Use the method of the masters you admire
Get completely clear on how to learn improvising at the highest level
Eradicate confusion and walk the clear & easy path to mastery
Get results you never thought possible faster than you could imagine
Enjoy music at the highest level creating it in the moment
Improvising is a craft and an exact science
This method makes improvision an exact science and completely takes the mystery out of learning how to improvise at the highest level. In fact, when ever you hear somebody play amazing improvised solos they learned it in this way exactly, but chances are they where largely unconscious about the process they used.
Master the three subskills using an easy system of exercises
The skill of world class improvising has three main parts to it. First you master each of these subskills" and then you integrate them so you can use them together.
"You follow a range of 40 effective and easy-to-use-exercise videos, one after the other and then you appear at the other end as a true master of improvising. It's really as simple as that..."
Does it sound a little too good to be true?
Well of course it isn't. Is there any craft that you know of that doesn't have a step-by-step learning method that works for anyone who follows it? No!
Anyone can learn to draw if they put in the work and follow the path that everyone else has followed to master that craft. Anyone can learn to fix a car if they just follow the proven curriculum.
If that's true why do we have any doubt that you can easily learn to master improvising??
Because we think improvising is an art - and not a craft
BIG MISTAKE!
Anything you consider to be an art doesn't have to have a method of learning attached to it right?. But, If it's a craft anyone can learn it...
Here's my definition of art: Art appears when you master you craft.
Once it's effortless you are free to express yourself
Mastery for me means that you can do something effortlessly. And I litterally mean zero effort. And when improvising is no longer a task but something that flows easily from you, then you are freed up to focus on expressing yourself.
And that's when REAL art appears...
The reason we don't find step by step courses on improvising is that it never occurs to us that there IS a step by step path to mastery in this area.
We see it as "art" and hope that we will some day be lucky enough to receive the gift of improvisational mastery from the heaven above.
But it just doesn't work that way.
The course you see on this page litterally contains the keys to the kingdom. It really IS that step by step method you need to master the craft, so you can let the finest part of your musicality come out.
Now investigate further and read about the three main components of the improvisational skill on this page.

Are You Tired Of Just Playing Stuff When You Solo?
PLAY IMPROVISED SOLOS THAT SOUND COMPOSED AND REHEARSED
Know the hidden code behind every great solo
Follow our training videos from super easy to super complex
Learn to speak music in stories and phrases naturally
Master order and structure and then add some craziness
Master the logic of the entire solo, the turn-around, the bar and the line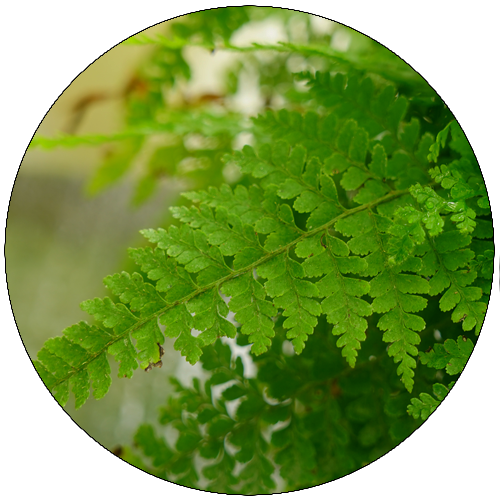 TO BE A MASTER YOU MUST MAKE LIKE A TREE
Who would have known that any plant holds the secret to building solos like a pro...
A song, a chord progression, a melody and a solo follows the same in built logic that resonates with the human mind and body. What we like to listen to is built in the same way as everything in nature.
This is not some hippie-green tea-conceived-in-a-marijuana-fog-realization - It's real and VERY practical.
If you want to master improvisation you must become a master of playing in "fractals"
KEY UNDERSTANDING YOU MUST HAVE:
"A fractal is a pattern that repeats at different scales, and examples are all around us. Technically, we call shapes like this "Self-Similar" because a little piece of the shape looks similar to itself. The fern in the circle image shows a rough self-similarity, being made of little copies of the same overall shape"

Here's the kicker: Any solo you have ever heard that was any good followed a hidden system. That system is a fractal and you can learn to make this way of soloing automatic.
The surprisingly easy-to-learn untold secret to playing improvised solos that sound composed.
"How can you just show up and play a perfect solo over a track you never heard before!?"
- This is the response you will get from your band mates when you learn this subskill of improvisation. And! this is also the reason I am NEVER bored with my own playing
IMAGINE NEVER EVER EVER RUNNING OUT OF LICKS OR IDEAS AGAIN
It's actually very easy to reach a place where you move beyond licks completely and instead you are having fun building solos instead.
If you play in fractals, anything you play will make perfect sense to the listener and yourself.
"When you run out of licks you are suffering from a disease that has an easy cure"
Playing solos with licks as your primary tool is trying to improvise by piecing little bits and pieces of other people's solos together.
That's not improvising!
That's just playing other people's solos and messing it up.
YOUR FUTURE AS A SOLOING MASTER PREDICTED:
When you are building a solo on the spot, you are doing it following a more or less predefined structure that will add sense and logic to what you play. Within that structure you can play just about anything, as long as that also follows a structure.
The formula or the structures change, but there is always one - and in any solo you have ever heard and really liked, there were several structures built into the solo.
And the good news is that you can easily learn to do this watching step-by-step exercise videos and doing the simple exercises in them.
Some people learn this intuitively without giving it much thought. They just begin to adapt to several underlying structures of what they have heard. But if you are like me, you can't rely on luck or intuition, instead you need a well defined path consisting of exercises you can do at an increasing level of complexity until you have the skill down.
This is exactly what this part of the course offers you:
Lean back and let the system of exercises guide you, and success is virtually guaranteed.

Does Every Solo You Play Feel Like A Test You Will Fail?
DESTROY NERVOUSNESS AND LACK OF CONFIDENCE COMPLETELY
Become unbelievably certain and confident when you play solos
Know that you have way more tools than you need to get the job done
Go from feeling limited to feeling like a kid in a melodic candy store
Start sounding like an absolute pro in the quickest way possible
Start and end lines and runs in just the right way at just the right time
Stop trying and failing to play a great line that fits the music perfectly and start
GETTING IT RIGHT EVERY SINGLE TIME
You start playing your solo but pretty soon you don't know where to go with it. You don't know why you struggle with this but it seems you need more licks. Or maybe your picking and playing techniques aren't where they need to be. Or maybe you need to master more scales and arpeggios...
None of this is the real reason for your struggle!
It's not about scales, techniques or licks. The core of whether you can express yourself fluently in the moment is mastering rhythm and the ability to be completely flexible with it.
n this part of the program you will learn to master rhythm improvising by using a system of interrelated exercises that you can practice from the simple to the complex.
This is your key to effortlessly coming up with lines and licks on the spot.
And the cool thing is, the way to mastery is laid out in front of you in the form of exercise videos with on-screen exercises and exercise jam tracks in the background that makes it an almost effortless process.
I will show you a way to improvise an entire solo using just 1 lick - and the solo will be more interesting than if you used 20 licks!
This is real. No BS. You know this to be possible already because you have heard top guitar players do this many times.
This is how you get a lot out of a little and never run out of ideas again
When I started out I had no idea how this was done and so I had no clue as to how to practice it. After struggling for years I finally came up with a method that worked. One that was easy to follow and that gave me measurable progress every single day.
There is no reason that anyone should struggle with this!
Of course it requires some practice to master this area but it's not a mystery and it's not hard to go from total confusion and incompetence to absolute mastery.
"I will give you a set of exercises that you can easily do on each level - And guided practice videos that you will follow one after the other."
Here's the formula:
1. DO THE EXERCISES AND 2. GET THE RESULTS
It's really that simple

Tired Of The Pentatonic Scale But Too Overwhelmed To Learn More?
LEARN AND USE THE ULTIMATE SCALE & ARPEGGIO TOOL
Learn 5 scales as one effortless multi purpose tool
Implement the arpeggios you like the most and watch them melt into the whole
Makes learning scales and arpeggios fun and exciting
Implement a new arepeggio or scale and use it in a solo almost instantly
50 easy to use training videos with awesome jam tracks in the background
HOW WE TURN TONS OF SOLOING TOOLS INTO ONE SIMPLE, EASY AND FLEXIBLE SCALE USING OUR TRIED AND TESTET BREAKTHROUGH METHOD
Every scale and arpeggio that you learn seems like a separate entity with its own fretboard shapes and and logic and theory attached to it. This makes the task of learning these tools daunting and overwhelming.
- So most people stick to the pentatonic scale and never get access to all the melodic options that are available.
But if you ever succeed in learning to use five scales and multiple arpeggios in the same solo, they will have become one to you. The scale and arpeggio shapes melt together" on the fretboard and they becomes one simple and easy tool.
This happens to everyone after years and years of practicing scale
- BUT THERE IS NO NEED TO WAIT FOR THAT -
Instead of hoping that this will happen to you let's attack it methodically and directly. Let's attach five scales to the one scale you know and learn them all as one.
This means practicing and using five scales at the same time on day one of this program.
"Does that sound overwhelming? I can asure you that it is not. In fact its the simplest process in the world and it removes ALL overwhelm and makes learning and using tons of scale and arpeggio tools super easy"
SO NOW YOU CAN USE FIVE SCALES SIMULTANEOUSLY BUT LET'S ADD SOME COOL ARPEGGIOS AS WELL!
Once you realize how easy and fast it is to learn scales like this you're going to go
"What else can we add to this?!""
And there are almost limitless options to expanding your one scale tool with tons of cool arpeggios. In this program we will show you how to attach any new tool to your single power tool and implement the most effective arpeggios.
PREPARE TO BE IMPRESSED BY YOURSELF WHEN YOU HEAR THE SOUND OF MULTIPLE SCALES AND ARPEGGIOS COMING FROM YOUR FINGERS DURING THE FIRST WEEK OF THE PROGRAM.

ONCE IN A LIFETIME OFFER - SAVE 75% OR $450
---
- NO FAKE INFLATED AFTER PRICE, THIS IS REAL -
---
8 Week Exercise System
35 Video Training Sessions
80 Watch & Practice Exercise Videos
50 Training Jam Tracks
45 Page Training Manual
24 Coaching System Videos
30 DAY RESULTS GUARANTEED
---
$599 VALUE - YOU SAVE $450
---