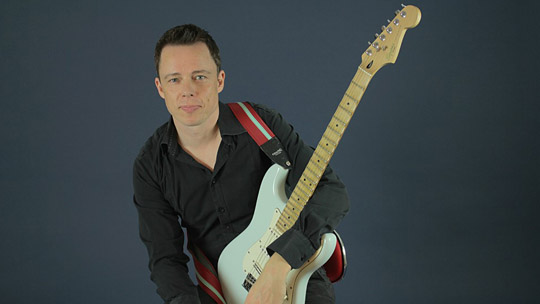 Name:

Claus Levin Sepstrup
Title:

CEO / Instructor
Email:
[email protected]
Social media:
About Claus Levin
Claus Levin is recognized as one of the top guitar teaching authorities on the internet. He has created more than 250 hours of instructional video and is currently teaching clients in over 90 different countries.

Claus' primary aim with everything he does is to provide his customers with new and vastly more effective ways of reaching the highest levels of guitar mastery.
About Guitar Mastery
Guitarmastery.net strives to be the world leader in helping aspiring guitar masters achieve results far beyond what anyone could expect.

We provide lessons, tools, methodology, training and practice philosophy, all grounded in proven practices and universally effective principles.

Our ultimate target is to deliver transformational results in the student's skill level by working with both the technical and psychological aspects of guitar training. Our expanding reach now extends to more than 90 countries, with an active audience of over 400.000 people.